Community
Strathpine Centre is proud to support local Community and Charity Organisations. Scroll down to read more about our community partnerships and ongoing support.
Share the Dignity – Annual Donation Drive
Annually for the months of March and August, Strathpine Centre and Retail First Shopping Centre's partner with Share the Dignity to run donation drives for the collection of tampons, pads and personal hygiene products.
Share the Dignity seeks to provide the basic essentials for women and girls in crisis by collecting sanitary products to distribute to women nationwide.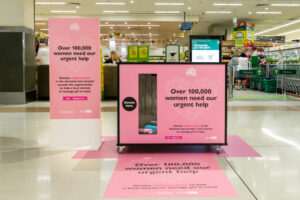 OzHarvest – Annual Donation Drive
Strathpine Centre and Retail First Shopping Centres also partner with OzHarvest, a leading food rescue organisation from October to December. If you can help out, local families would be very appreciative of any non-perishable food items you're able to donate.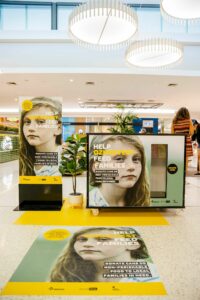 National Heart Foundation
Strathpine Centre is proud to support the Strathpine Heart Foundation Walking Group, an initiative of the National Heart Foundation.
Click here to find out how to join the Strathpine Walkie Talkies today.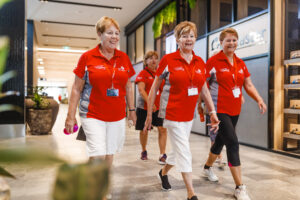 Bravery Box
We're proud to support Bravery Box, a Kids Cancer Support Charity founded by Tanya and David, after their 6 year-old Lara Allan was diagnosed with Leukaemia.
When Lara was undergoing treatment, they became aware of a prize box, called Bravery Box, which was used as a reward when a child needed help with medical compliance or when they'd been particularly brave during a painful or confronting procedure.
To support this rewards program, in November 2017, Tanya and David hosted their first toy drive and called it 'The Bravery Box' and have been overwhelmed ever since with the generosity of the community.
Bravery Box has grown into a charity that works with children with cancer and their families, providing support, understanding and a little bit of sunshine in some of their darkest days.
We are proud to support this Rewards Program and are thankful for the support and generosity shown by the Strathpine Community thus far.
Visit the Wall of Bravery, located next to Michael Hill and Rainbow Nails to donate a toy today!